Operating any local community-based sports clubs such as ours can cost in the vicinity of 15-25k each year. As a result, we rely heavily on the generosity of local businesses to sponsor the club, the generosity of locals in the community for donations, fundraising events & paid registrations from our players & supporting members.
For close to 50 years, the Oak Flats Cricket club has been an integral part of the Oak Flats community & during that time has been a 2nd home to thousands of local cricketers. The club has a rich history of producing top quality local cricketers & in some cases have gone onto first class & international representation.
As you can appreciate, in a normal year this amount is difficult to raise. As you can also appreciate, the Covid-19 pandemic has made this yearly goal even more challenging as it is impacting some of our regular supporters ability to make donations to the club, as well as significantly restricting our fundraising options.
The Oak Flats Cricket Club is asking for any financial assistance that you may be able to provide to help the club continue through the 2020/21 season and beyond!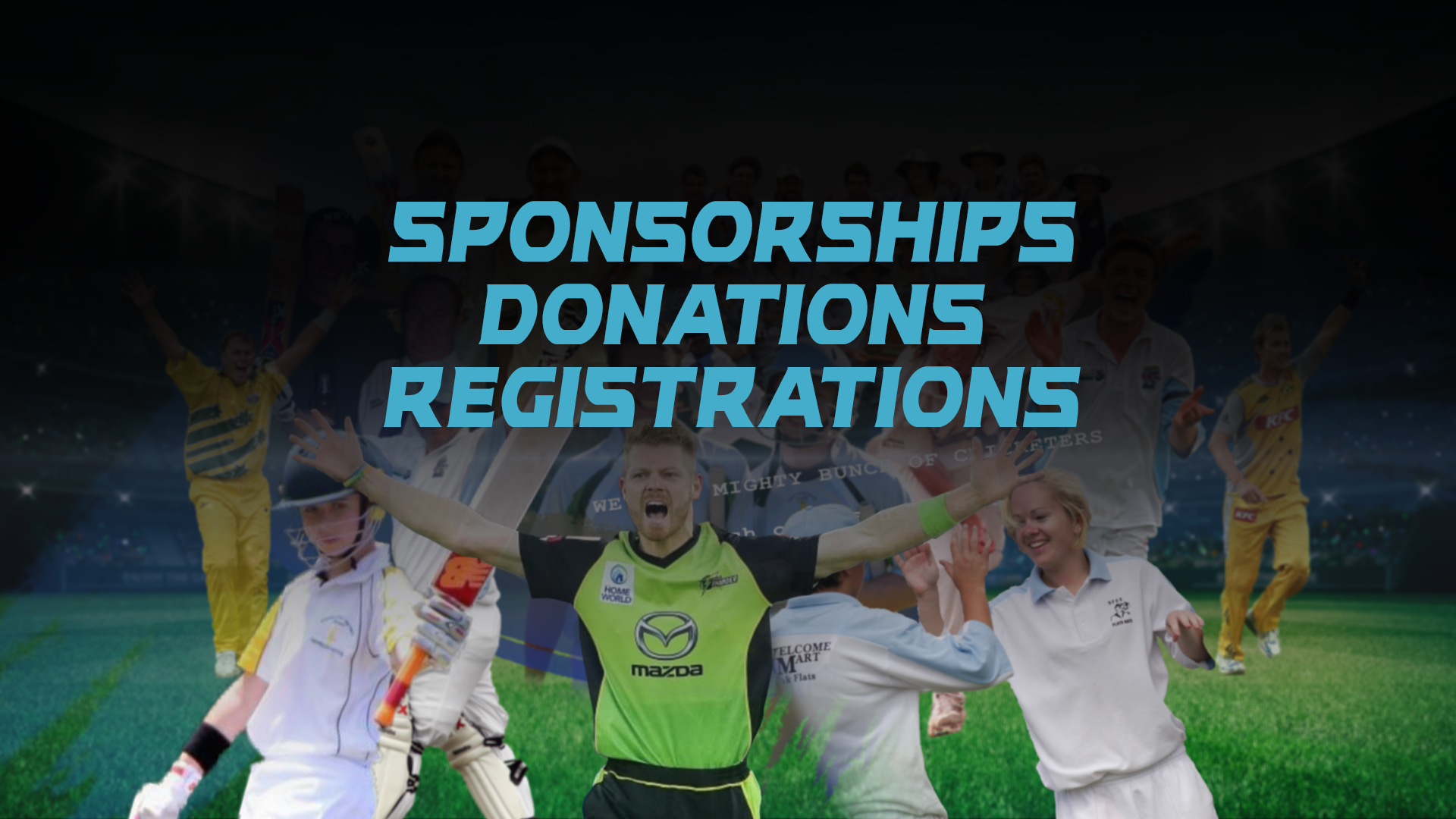 There are a range of ways in which you can support the club.
Are you a local business?
We have a number of sponsorship options that may fit your budget, in most cases provide a full return on your investment through the club's community base & the sponsorship can also be claimed as a tax deductible donation.
Select from any of our 4 sponsorship package options (Bronze, Silver, Gold & Platinum)
There are many great charities that we could all assist. What we don't always know is if that donation is actually making it to those in need. By donating to the Oak Flats Cricket Club, you can be assured that your donation is going directly back into the local community.
Donations are especially vital for the club during the Covid-19 pandemic.
The club has a $20 supporters membership option available at our website. Supporters memberships are perfect for family & friends of current & former players who wish to stay in the loop with all events involving the club.
Simply select the Casual Member option from our senior cricket registrations page
All players from any sport should be paying their registrations prior to the commencement of their chosen competitions. The Oak Flats Cricket Club has always been very generous in that regards. We ask for all players to have their registrations paid in full by the 9th October 2020. Unpaid registrations will not be considered for game selections.
Should any player have difficulty meeting the cut off date, please contact us via the Facebook account or submit a message via the contact form on the website.