Find out all you need to know about
THE OAK FLATS CRICKET CLUB
We're all about promoting equal opportunity, inclusion, building everlasting friendships & showing the Rats fighting spirit!
The Oak Flats Cricket Club, nicknamed "The Rats" boasts a proud history. First established in 1975 by a number of founding families & individuals that all contributed to the initial creation of the club. The founders were loyalist to the Oak Flats community & the had the vision to create a fully inclusive community for locals to take part in the local cricket competition & a goal to produce top quality local talent. Over time that vision has been realised & expanded on immensely. The club is still producing top quality cricketers year after year & hundreds of new friendships are being developed.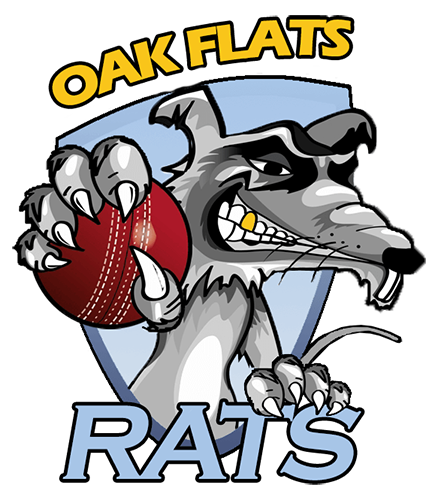 Over 45 years of history & experience as a successful club
The club has 2 home grounds for its senior & junior cricket in Geoff Shaw Oval & Shane Lee Field respectively. All First Grade, Second Grade & often a number of representative home games are played at Geoff Shaw Oval. All Third Grade, Fourth Grade & Junior teams homes games are played at Shane Lee Field. Our main home ground is Geoff Shaw Oval where we are lucky to have the most modern & well equipped & best curated cricket facilities between Sydney & Canberra. It's the combination of our amazing volunteers & top class facilities that make us the envy of other clubs & the reason we host a high percentage of representative & finals games.